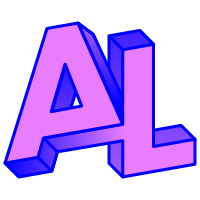 Big Spaceship
Big Spaceship is a creative agency known for being "a modern partner to ambitious brands." In addition to client work, I've had the opportunity to design for Big Spaceship's internal initiatives and projects.
World's Greatest Person
Every Monday, someone from Big Spaceship is nominated for "World's Greatest Person." They give a 5-10 minute presentation to the company about something that inspires them, which has included everything from space photography to a guide on trap-neuter-return in the city. Then they nominate next week's WGP. To highlight this Big Spaceship tradition, the Social team wanted to feature each week's WGP on Instagram. I led the design and animation to create intro and outro cards for the IG story, as well as a static template that could be used interchangeably to feature the week's WGP.
Social Team - Marnie Thompson, Trishna Shah
Associate Designer - Alex Ling
Associate Producer - Kaya Sror-Choi
Innovation Day
In 2019, Big Spaceship held its first Innovation Day, an event dedicated to showcasing emerging technology. I worked with the SVP of Creative Technology and the Design Director to design branding for the event, which included animated signage, digital invitations, and microsite design.
SVP, Creative Technology and Innovation - Layne Harris
Design Director - Cory Galster
Producer - Amber Leone
Associate Designer - Alex Ling
Workshare - Kirkus Reviews
Big Spaceship wanted to create workshares for social to showcase some of the the projects and partners it's worked with over the years. One of the recent projects that went live was its website redesign for Kirkus Reviews. Working with the team that oversaw the original project, I designed and animated a motion graphic to highlight Kirkus' "Our Take on This Week's Bestseller" feature.
Group Account Director - Shrivika Jain
Design Director - Cory Galster
Associate Design Director - Warren Teo
Associate Designer - Alex Ling
Associate Producer - Kaya Sror-Choi